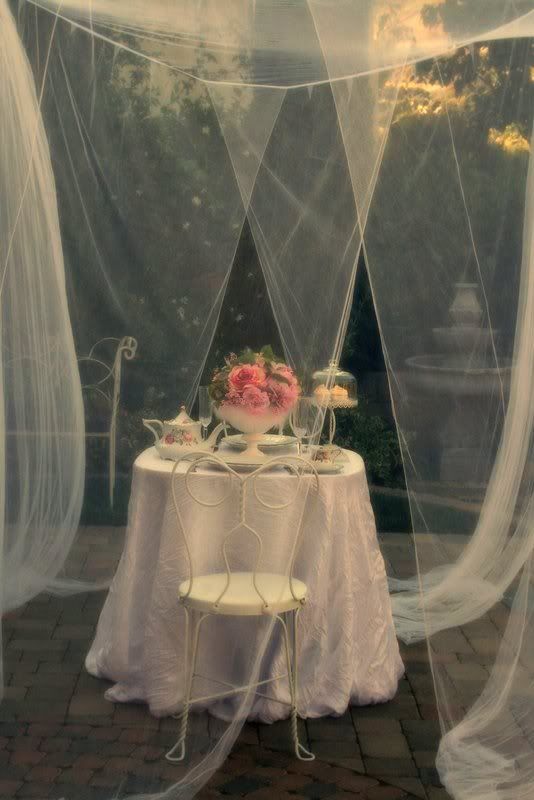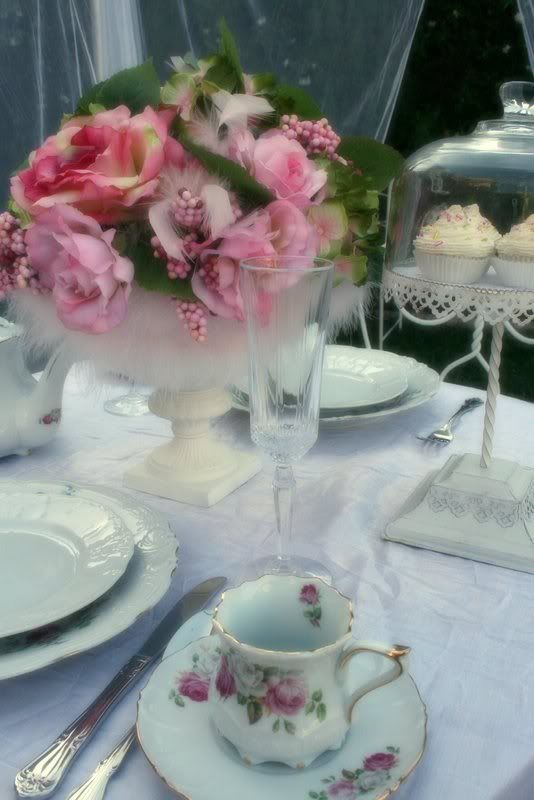 This net is a great idea if you are having a wedding - it can be used for a

huppa

or for a sweetheart table, or for just an intimate dinner area in your backyard!
Children also love to be enveloped by a "canopy" (I was having a tough time keeping my kids out of it when setting this up!) and this could also be big enough to fit a lager table for approx. 12 children for their birthday party. I also purchased one in hot pink for a girl's party or
bacholerette
party. You can find them from this
eBay seller
, they are simply bed canopies and come in different colors and sizes. For this purpose I got the queen/king size.
Then to do-it-yourself, you will need four 8' pipe, cross bars and bases (you can rent pipe & base from party rental company or make your own out of PVC pipe and market umbrella bases). The corners of the net already have a metal ring so all you have to do is secure them to the poles.
If you can attach a cross bar over and across the top, you can hang a chandelier or I call them "candle-

iers

" in the center of the canopy by putting a heavy

gauge

wire or zippy cable tie through the canopy net holes and attach onto the cross bar. Then use a sturdy ribbon (one with wired edges will work) to secure the chandelier to the wire or zippy tie. This is so you don't rip the net. You could also use paper lanterns or
tissue paper pom-poms
to hang from the top. Go wild!

(To view a close-up of the faux cupcakes I made, click here.)